Direct Resident Evil: The Umbrella Chronicles (2011/Eng/Repack by MarkusEVO)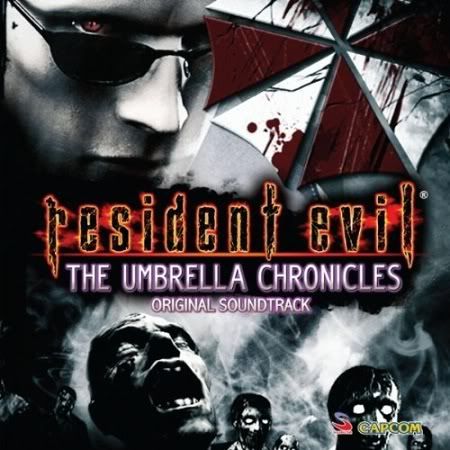 Resident Evil: The Umbrella Chronicles (2011/Eng/Repack by MarkusEVO)
PC Game | Developer/Publisher: Capcom | 4.22 Gb
Genre: Action, Adventure, 3D, Shooter
And so, again, Resident Evil was exclusive. Now it is not for GeymKyuba, and for the next generation console from Nintendo - Wii.Deystvie the game unfolds between Resident Evil: Code Veronica and Resident Evil 4. We will tell the cause of the collapse of the great and mighty corporation Umbrella. Also among the heroes see Jill Valentine, Chris Redfield, Ada Wong, Rebecca Chambers, Albert Wesker and others. Moreover, some characters will be unlocked during the game. Each hero will have his fighting style, his techniques and weapons. The game is divided into chapters: Resident Evil 0, Resident Evil, Resident Evil 3 scenario in Russia for Jill and Chris + Wesker's new for.
Features
- Get ready to meet face to face nightmare
Hundreds of zombies and mutated creatures chase you on the heels of
- The beautiful design of monsters and zombies
- Smooth animation and dramatic
- Short stories that explain many of the questions the show
- Dynamic and adrenaline shooting
- Rely on mate
To survive, stay together in a joint mode
- Stunningly realistic graphics
Never had the horror was not so realistic
- Who is it?
Choose one of the characters for the passage of offered
- Left or right?
Choose your own path
- History
Each hero has a story
Management
Move the cursor using a mouse made
Space (Home) - menu boxes
1 - game menu
Q - Inventory
E - use
W - change weapon up
A - change weapon to the left
D - change weapon to the right
S - shift down arms
The left mouse button (A) - aimed fire
The right mouse button (B) - shooting
Center to scroll - recharge
Features RePack
It is based on the emulator Dolphin Git 3.0-204
The game steadily FPS provides all of its
Was Fixed bug with cursors (When fired, getting a square)
Was Fixed bug with water (splashing water when the water was like a mist)
Do not have to configure only the finest is to indicate its approval and screen, as well as smoothing
Additional software (DirectX, Microsoft Visual C + + 2010 Redist 32/64 bit)
Installer with music
Installation will take 5-10 minutes
Author repack: MarkusEVO
System requirements:
v operating system
Windows XP / Vista / 7
v minimum configuration
The central processor: Intel Core 2 Quad
[email protected]
The amount of RAM: 1GB RAM (2GB for Vista and Seven)
The amount of free hard disk space: 4.5 GB
Graphic processor: NVIDIA GeForce 8800GT 512 Mb
Sound Card: DirectX 9.0c
v recommended configuration
The central processor: Intel Core 2 Duo 3.0 Ghz
The amount of RAM: 2GB (4GB for Windows Vista and Seven)
The amount of free hard disk space: 4.5 GB
Graphic processor: NVIDIA GeForce 9800GT 512 Mb (for the game on Direct3D10 support)
Sound Card: DirectX 9.0c
Install and run
1. Run Setup.exe
2. Establish
3. Play
Related News: